Welcome

---
LAURA S. LORENZ, PhD, MEd, MA.
---


Welcome Visitor from:


---


Speaking, Lectures, Seminars, & Workshops
Laura is available for speaking engagements, lectures, seminars, and workshops globally.

For more information

Contact her at: laura@lslorenz.com
or visit the Contact page here,
and the Lectures and Workshops page here.




Have questions for Laura?

Laura loves to engage and hear from from folks on a number of topics here on her website.

Perhaps you have attended one of Laura's workshops, classes, seminars, lectures, or trainings and would like to leave a comment, testimonial, or review?

Maybe you have read her book, seen a project, would like to comment on a presentation.

If so Email us at: laura@lslorenz.com, or use
our Online Contact form (here).

---
Project Portals
(Logins Required)

---

Other Areas:


View Laura's LinkedIn Profile



Follow Laura's Publications Google Scholar



View Laura on Academia.edu



View Laura on Researcher Gate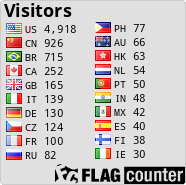 -Recent News-

As of 06-01-2018
Books, Presentations, Papers, Journal Articles, Books, Op-Ed Pieces, Talks, Lectures, etc



---


Photovoice Professional Development (CE) Online Course **

---

University of Hawaii at Manoa Professional Development Course: 'Talking with Pictures': Photovoice
Sponsored by: University of Hawaii at Manoa: Outreach College and Center on Disability Studies

June 2nd-10th 2018 (5 Online sessions, 1.5 to 2 hours each) Event Code: A14947 Registration Open !


This non-credit professional development course provides hands-on experience with adapting Photovoice to clinical care, programming, evaluation, and research. Upon completion, participants will have the knowledge, skills and tools to develop a Photovoice plan. For 25 years, "Photovoice" has involved people with disabilities, patients, youth, and communities in representing their lives, point of view, and experience using photos and captions. Photovoice is a participatory approach to communication about health, healthcare and daily lives and generates powerful data (photos, captions) that engage clients, clinicians, and the public in identifying opportunities for change, fostering knowledge and awareness, and helping people to feel their 'voices' are heard. Instructor: Laura Lorenz, PhD, MEd, an award-winning educator and published author, has used Photovoice to engage people with brain injury in health, healthcare, and policy. CEs provided for social workers and mental health professionals...

**Read more detailed information about this exciting new course (Photovoice Professional Development CE - Online Course) here.



---

---

Honolulu, Hawaii, Lorenz, LS 2017. Talking with Pictures: Envisioning Community Integration of Older Adults with Acquired Brain Injury. Oral presentation. 2017 33rd Annual Pacific Rim International Conference on Disability and Diversity, Hilton Hawaiian Village, Kalia Executive Conference Center, Hibiscus 2 Room, Honolulu, Hawaii: October 11th Wednesday, 8:10 am - 9:10 am

A participatory group process (Photovoice) involving photography, discussion, writing and exhibits. Analysis methods included participatory selection of photos and captions for exhibit, group deliberation on categorization of exhibit photos by community integration domain, and a critical appraisal by participants of the study's guiding theoretical frame. After a brief review of this study and the Photovoice method, participants will work with photos and captions created by people with acquired brain injury to gain hands-on experience with the power of photographs, reflection, writing and exhibits to understand lives, communicate perspectives, raise awareness among stakeholders, and challenge dominant paradigms.



To see more about this presentation, abstract, etc please click here....

---

Peer review Journal and Paper



JCEHP 2017; 37(1):27-36

Developing a Community of Practice for HIV Care: Supporting Knowledge Translation in a Regional Training Initiative. Gallagher DM, Hirschhorn LR, Lorenz LS, Piya P. . The Journal of Continuing Education in the Health Professions (JCEHP) February 2017;37(1):27-36. doi: 10.1097/CEH.0000000000000141.

Ensuring knowledgeable, skilled HIV providers is challenged by rapid advances in the field, diversity of patients and providers, and the need to retain experienced providers while training new providers and supporting translation of new knowledge to practice. New England AIDS Education and Training Center (NEAETC) provides a range of educational modalities to HIV providers in six states.This 2013 to 2014 mixed-methods study found that since 2010 NEAETC evolved educational modalities to a greater focus on active learning (case discussion, clinical consultation) and decreased didactic training by half (18-9%). Tailored approaches (based on local priorities) resulted in improved provider-reported capacity, peer learning, and support, contributing to a community of practice for HIV care. To read more about this article please click here....

---
- Grants Awarded for Innovations in Teaching and Research

From the office of the Provost Brandeis University: Teaching innovation grants focus on innovations in teaching and student assessment, with special preference given to proposals that look at ways of addressing issues of diversity and inclusion, and to team teaching/interdisciplinary course design. Research innovation awards are aimed at early stage research to initiate innovative scholarly inquiry and creative activities that have the potential for significant, sustained impact (Aug 2nd 2016)...

Testing Innovative Interventions to Improve Relational Care for People with Chronic Severe Brain Injury

Jody Hoffer Gittell (co-PI), Laura S. Lorenz (co-PI), Marji Erickson Warfield, Christine Bishop, and Joanne Beswick

Click here for more information about this Grant Award.

---


The Massachusetts Health Policy Forum - Severe Brain Injury in Massachusetts: Assessing the Continuum of Care *
On Thursday, December 10, 2015 a half-day forum entitled "Severe Brain Injury in Massachusetts: Assessing the Continuum of Care." was presented at the at the Omni Parker House in Boston, Ma. This important forum examines treatment and service disparities for survivors of severe brain injury in light of coverage expansions and health care system and financing changes under state and national reform. The research quantifies the problems, costs, and the potential consequences to both the brain injury survivors and the state as a whole. The forum explores potential options and action steps to reduce disparities and move towards a more equitable distribution of critical resources. Laura is first author on this issue brief for the Massachusetts Health Policy Forum, Heller School, Brandeis University. Dr Doug Katz Professor of Neurology Braintree Rehabilitation Hospital spoke about the importance of the brief, a number of distinguished panelists and moderators spoke on behalf of the findings and need for support as well.

The Massachusetts Health Policy Forum was created in 1998 to bring public and private health care leaders together to engage in focused discussion on critical health policy challenges facing the Commonwealth of Massachusetts. Modeled after the successful National Health Policy Forum of George Washington University, the Massachusetts Forum conducts approximately four forums per year for an invited audience of health care leaders and legislators.

For more information about this forum Severe Brain Injury in Massachusetts: Assessing the Continuum of Care, a copy of the issue brief itself, and a brilliantly done video shown at the beginning of the Massachusetts Health Policy Forum entitled "A video testimony from Acquired Brain Injury (ABI) Survivors for Severe Brain Injury in Massachusetts Accessing the Continuum of Care", and a brief radio interview with CBS WBZ 1030AM News Radio's Diane Stern and Mary Blake please click here or the heading above to visit the Research and Other Projects section of our website.

---
ACRM - Charrette, AL, Lorenz, LS, Fong, J, O'Neil-Pirozzi, T, Demore-Taber, M. and Lamson, KS, (2015, October) Impact of Intensive Exercise on Physical Function of Adults with Chronic-Moderate-to-Severe Brain Injury. Poster presentation. American Congress of Rehabilitation Medicine 92nd Annual Conference - Progress in Rehabilitation Research, October 25th-30th 2015, Dallas, Texas. Click here for more information about the conference and a preview of our poster.

---


Books:



ISBN: 978-1472432896

Disability and Qualitative Inquiry: Methods for Rethinking an Ableist World
Hardcover 258-Pages ISBN: 978-1472432896 -Publication Date: September 28, 2015-, ** ISBN: 978-0815392125 (Update: now available in Paperback) - Publication Date: 11-22-2017

Ronald Berger and Laura Lorenz Editors. This groundbreaking text makes an intervention on behalf of disability studies into the broad field of qualitative inquiry. Ronald Berger and Laura Lorenz (Ed), introduce readers to a range of issues involved in doing qualitative research on disabilities by bringing together a collection of scholarly work that supplements their own contributions and covers a variety of qualitative methods: participant observation, interviewing and interview coding, focus groups, autoethnography, life history, narrative analysis, content analysis, and participatory visual methods.

The chapters are framed in terms of the relevant methodological issues involved in the research, bringing in substantive findings to illustrate the fruits of the methods. In doing so, the book covers a range of physical, sensory, and cognitive impairments. For more information about this book please click here...

---
Videos:

Talking with Pictures *




Supportive Living Inc Lexington, MA - Talking with Pictures (2015). Talking with pictures is a participatory project that looks with fresh eyes at community integration of older adults with brain injury and other neurological conditions... For more information about this project please click here or the image above.
Video (9:54 Min).

Supportive Living 2015 Winter/Spring Functional Fitness Program




Supportive Living Inc Lexington, MA - Offers intensive exercise programming for people with disabilities from severe brain injury three times per week at the SLI Brain Injury Wellness Center. To see the program in action click here.
Video (4:51 Min).

---
Peer review Journals and Papers:




O'Neil-Pirozzi, TM, Lorenz, LS, Demore-Taber, M, Samayoa, S. (September 2015). There will be some changes made: A survivor perspective on post-acquired brain injury residential transition. Primary objective: Brain injury survivors experience many transitions post-injury and it is important that they experience these in the most supportive and integrative ways possible. This study provided a group of chronic brain injury survivors the opportunity to share their insights and experience of residential transition and to suggest strategies to help maximize the transition experience and outcomes...Informa Healthcare: Brain Injury, Taylor & Francis. For more information on this article please click here



Journal - Lorenz, Laura S. Co-author with Kolb, B. (2009). Involving the public through participatory visual research methods. Health Expectations, 12(3), pp. 262-274. Read more on this paper by clicking here



Journal - Lorenz, Laura S. (2010).

D

iscovering a new identity after brain injury, Sociology of Health and Illness, 32(6), pp 862-879, available as of June 21st 2010 online, and in print in September Read more on this paper by clicking here



Lorenz, Laura S. (2011, Online February 18th). A Way Into Empathy: A 'Case' of Photo-elicitation in Illness Research. Health: An Interdisciplinary Journal for the Social Study of Health, Illness and Medicine, 15, 3, May 2011, pp 259-276, Special Number on 'Another way of knowing: art, disease, and illness experience.' Guest Editors, Alan Radley and Susan Bell. Read more on this paper by clicking here.

Lorenz, Laura S. (2010, December). Visual metaphors of living with brain injury: Exploring and communicating lived experience with an invisible injury. Visual Studies, 25(3), pp 210-223, Special Issue on Visual Research Methods and Issues of Voice, Guest Editors Wendy Luttrell and Richard Chalfen. Read more on this paper by clicking here.